Soft Wash Roof Cleaning To Thoroughly, Yet Safely, Wash Roofs In Houston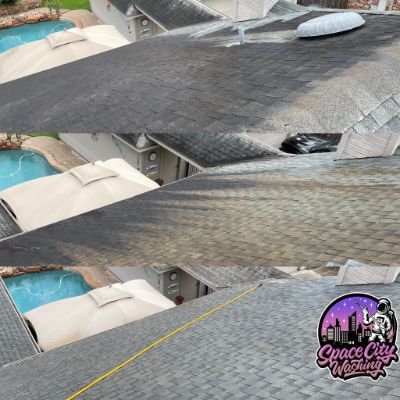 Without professional roof cleaning in Houston, your roof might be dirty enough to see from outer space. Space City Washing is here to resolve that problem with our expert pressure washing, although soft washing is more accurate. We use safe but effective soft washing methods to thoroughly clean every square inch of your rooftop.
We also offer other essential services like gutter cleaning and more. Your roof is a vital part of your home and helps protect the structural integrity of your entire home. Take good care of your roof so it can take good care of your home and you.
Remember that roof cleaning is as much a part of a proper maintenance plan as inspections and repairs. We're here to help you get the cleaning and stay on track with a schedule that best serves your property.
Tip-Top Service From Rooftop Cleaning Experts
When you think of pressure washing in Houston, we hope you think of Space City Washing. But, did you realize that our menu of high-quality services also includes soft washing? There's a good chance you don't even know that roof cleaning should be taken care of with something less abrasive than standard power washing, even though you hire a pressure washer to do the work. We use a gentler approach; a no-pressure alternative called soft washing.
Why Is This better?
Gentler on fragile shingles

Still as thorough and effective for cleaning

Removes dirt and other contaminants

Won't cause water intrusion and resulting rot

Destroys algae molecularly, so it doesn't immediately grow back
Get in touch with our team of pros today to schedule your service appointment.
Beyond Curb Appeal: The Importance Of Roof Washing
It would be easy to assume a job like soft washing is just about appearances and then procrastinate. Unfortunately, the longer you delay scheduling a roof washing appointment, the more damage you could be causing. Roof cleaning is vital for several reasons, and it's not just about visual aesthetics.
Avoid frequent repairs

Extend the lifespan

Protect the warranty

Deter pest infestation

Remove corrosive residue
Taking good care of your home is an ongoing process, but luckily you have our team of exterior cleaning pros in your corner. Let us help you in the Houston area by taking care of jobs like roof cleaning.
Recent Roof Cleaning Projects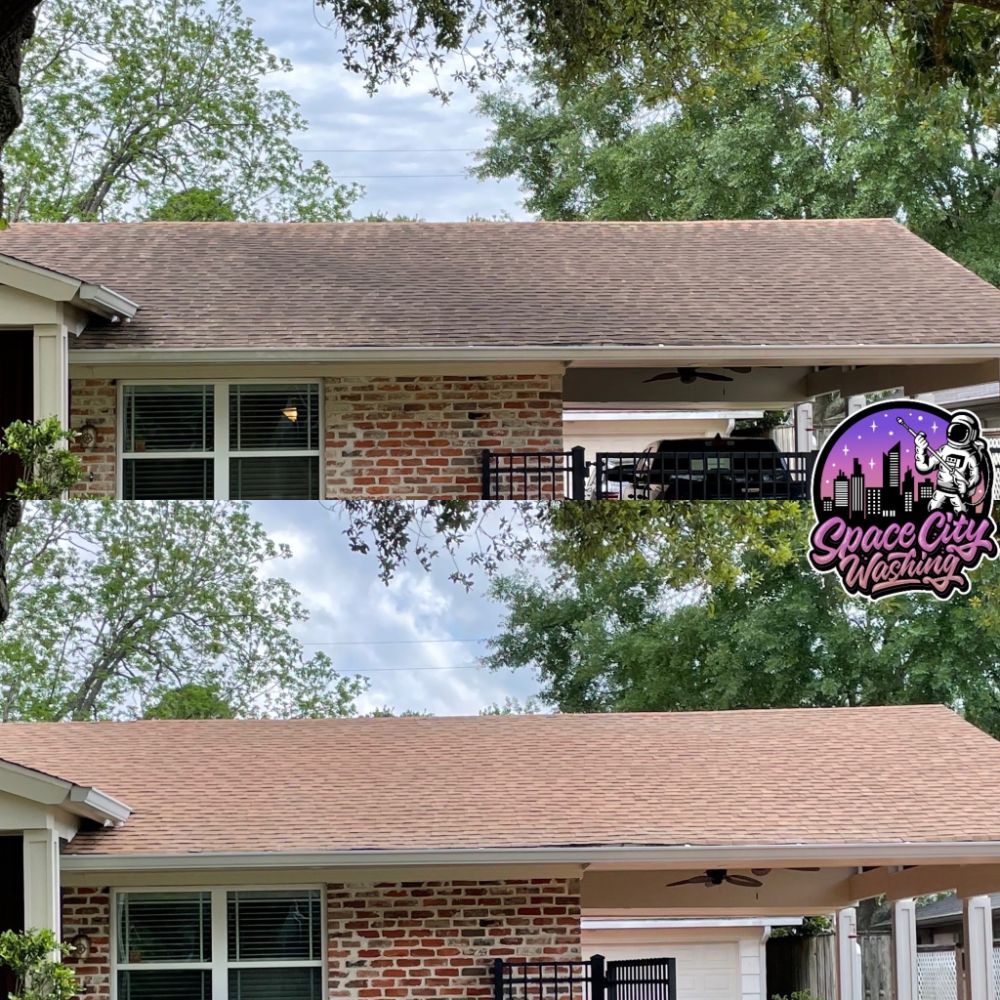 Roof Cleaning Spring, TX
While pressure washing this customer's driveway, he asked me if we also performed roof cleanings. We sure do! Though we couldn't perform his roof cleaning that day, we provided him with an esti […]
See This Project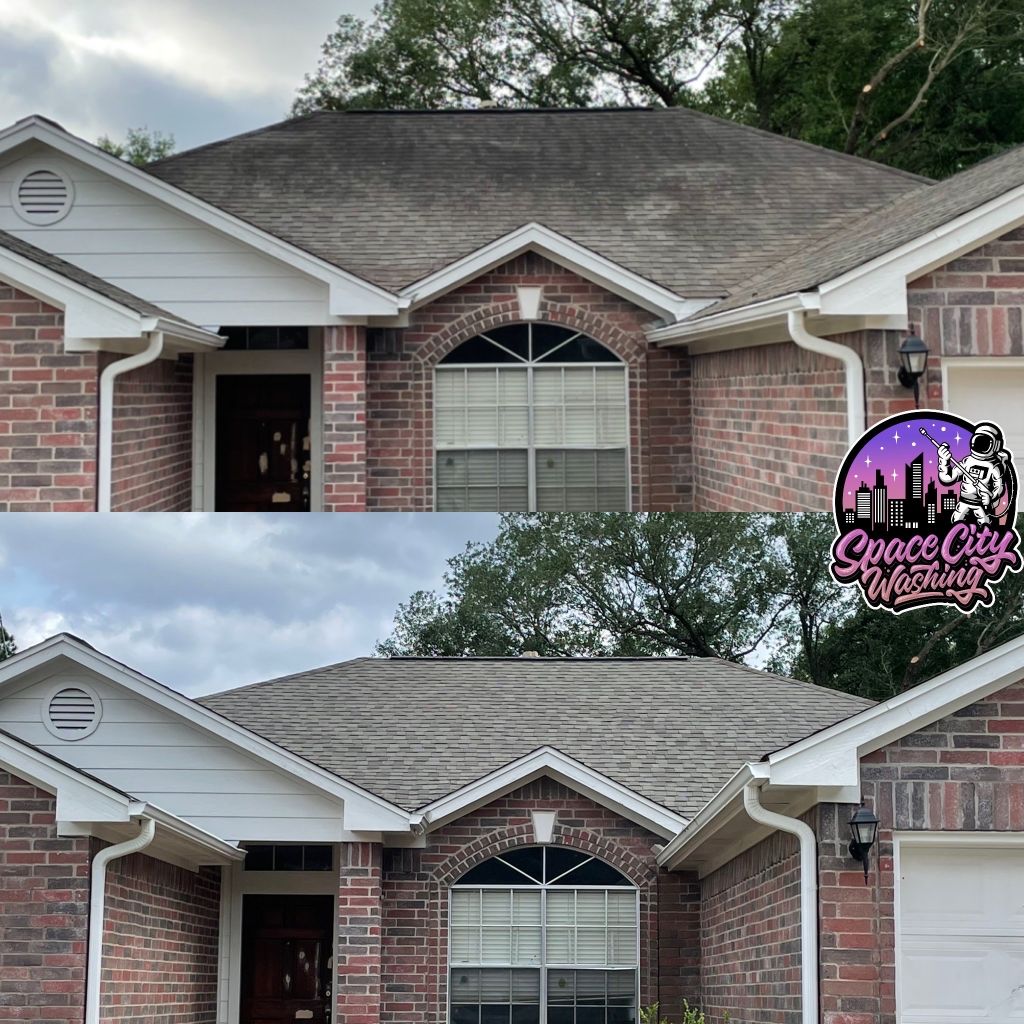 Roof Cleaning in Cypress, TX
This customer was in the process of renovating their home and knew that having the exterior of their home cleaned by professionals was an important step in improving their home's curb appeal. They re […]
See This Project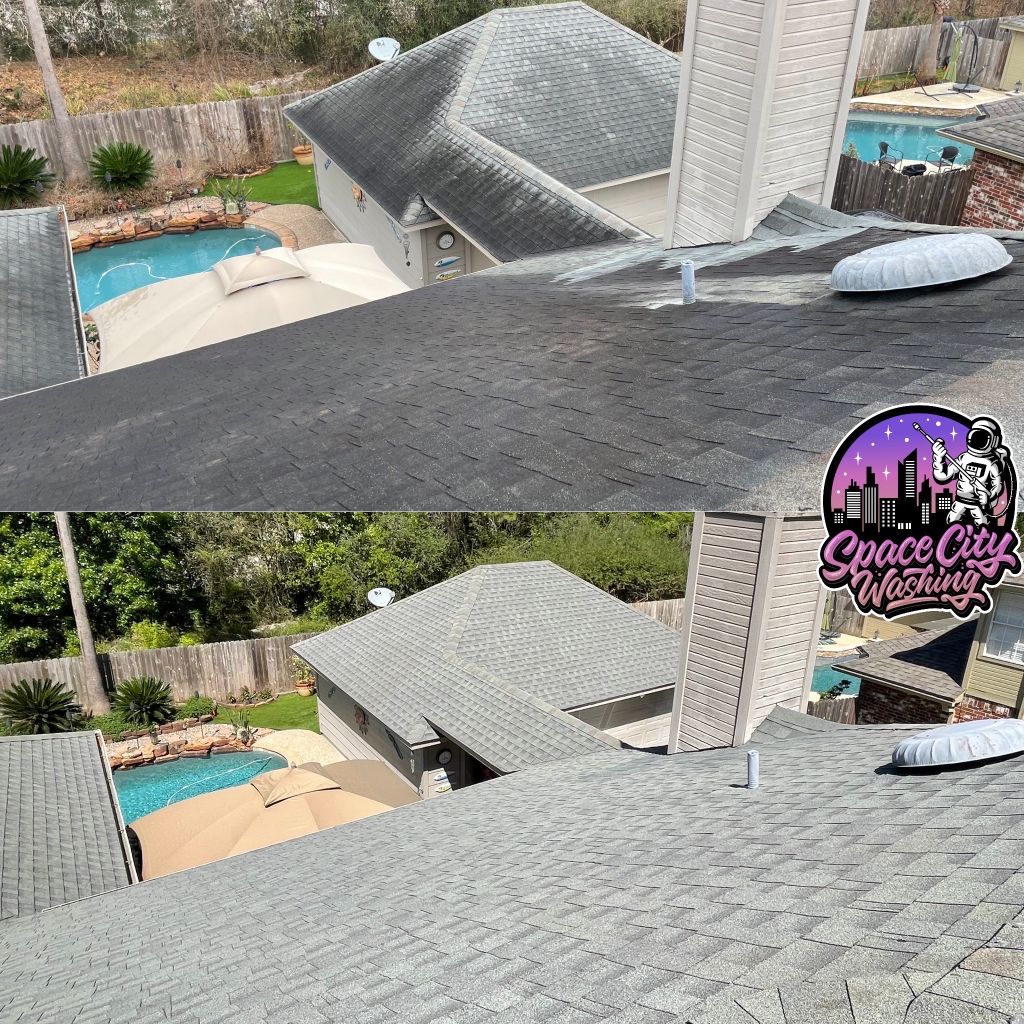 Roof Cleaning in The Woodlands, TX
This was an extremely satisfying roof cleaning we did for a customer in The Woodlands, Tx. His main concern was that he recently had a section of shingles replaced and even though the color-matched, […]
See This Project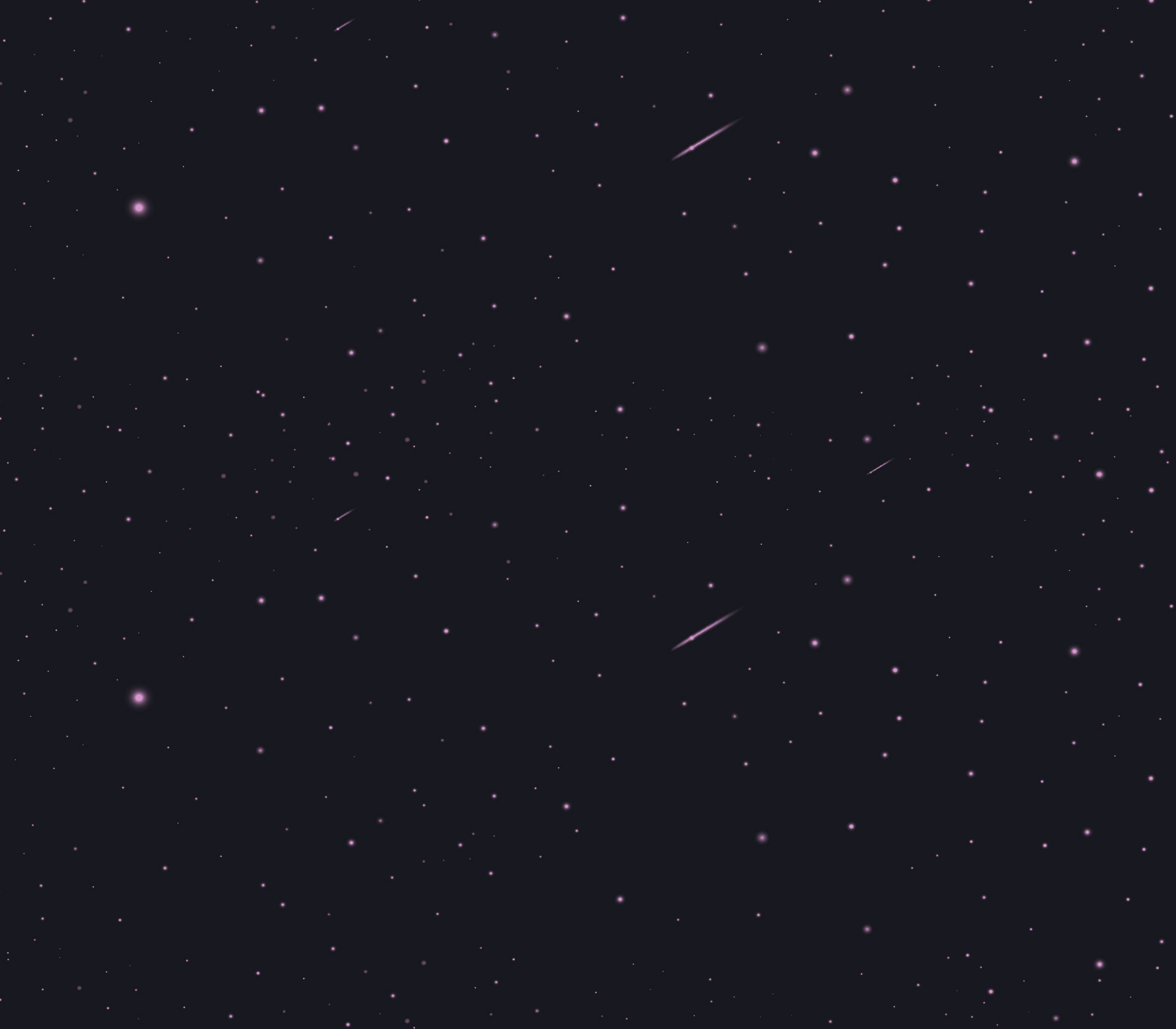 EXTERIOR CLEANING TIPS
Why Do I Have Black Streaks on My Roof?

Are you starting to notice areas of your roof turning black? If the answer is yes, you're likely dealing with Gloeocapsa Magma, a species of bacteria that can grow on roofs and cause unsightly black […]

Think Safety: Best 3 Reasons To Schedule Dryer Vent Cleaning

Since childhood, we're all taught the importance of cleaning out the lint trap for the dryer. No matter how modern technology is, that lint trap is one of the few tasks that remains a constant - clea […]
TIRED OF CALLING AROUND? CALL HOUSTON'S PRESSURE WASHING EXPERTS TODAY!