Spring's Leader In Pressure Washing Services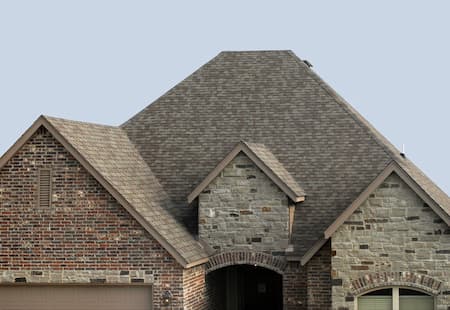 Space City Washing is one-of-a-kind when it comes to our approach to Spring pressure washing services. Founded by company owner Dustin Pace, we may be a newer organization, but our experience caring for customers predates the start of the business. Says Pace, "Coming from a background in organization and helping people get organized, there was no better feeling than seeing something that was once cluttered become tidy and orderly. Pressure Washing gives me the same satisfaction, only now it's seeing something dirty become clean!"
You can bet that this is mirrored in all that we do. Our drive for customer satisfaction is based on a strong desire to help customers see a drastic difference in the transition from before to after.
Every exterior surface cleaning job we do is as rewarding for us as it is for our customers. We're eager to see how clean your home can look and to be able to provide that to you. Contact us in Spring to schedule your service appointment.
Superior Spring Area Roof Cleaning Services
Get started with your exterior cleaning by starting from the roof down. Taking care of power washing for your Spring home is about making sure every component is clean, with the roof being the most important part.
Our roof cleaning promises to deliver exceptional results, but it's not just about curb appeal. Keeping a clean roof is a vital part of protecting the integrity of your home, right down to the foundation. Our soft washing alternative to traditional pressure washing promises to eradicate:
Black Streaks

Stubborn Stains

Algae

Bacteria

Mildew & Mold

Pest Elimination
Anything that's corrosive and could pose a threat to the well-being of your roof is also up for elimination from your rooftop.
Homeowners In Spring Love Our Pressure Washing
What's not to love about a good pressure washing job, especially one that you don't have to administer? You'll feel good about our level of quality cleaning and care, so choose from a menu of service options like:
House Washing

Sidewalk Cleaning

Driveway Washing

Trash Can Cleaning

Concrete Cleaning
We even offer commercial pressure washing. Give us a call in Spring so we can provide you with the pressure washing your local home or business needs.
Recent Projects In Spring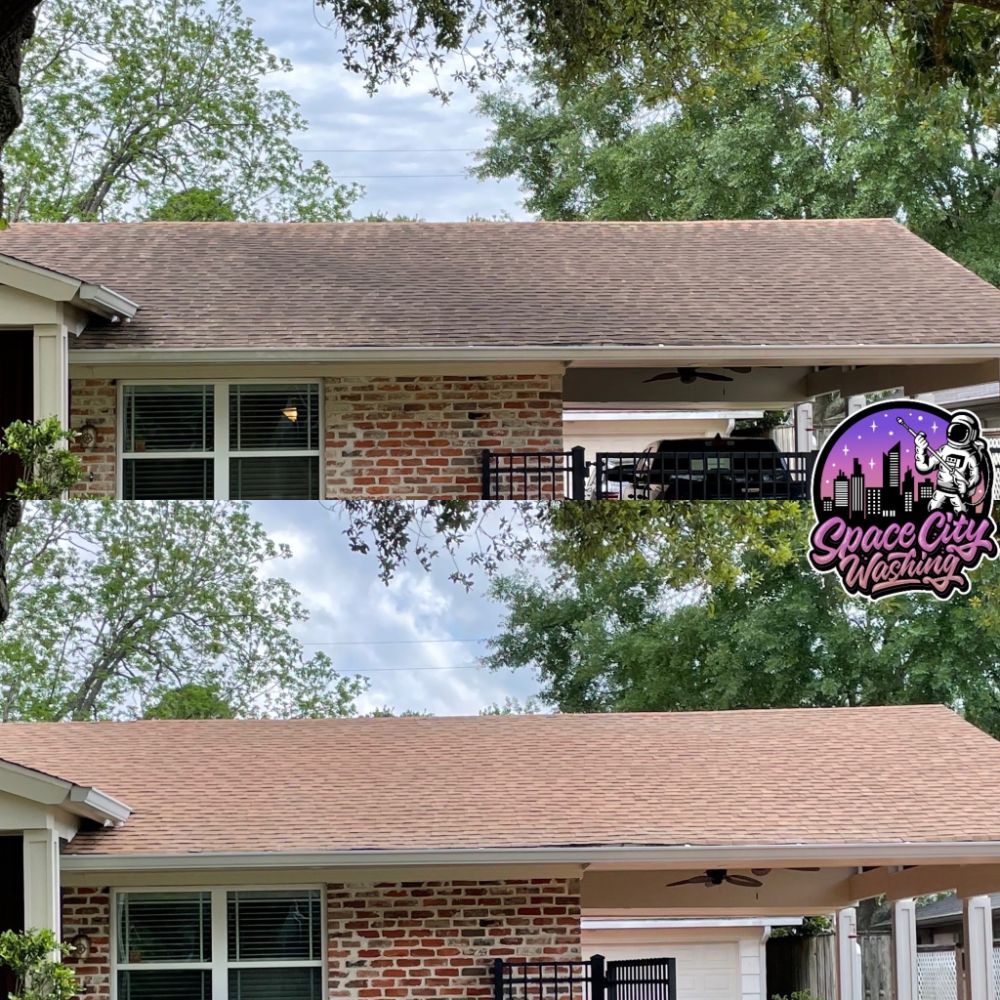 Roof Cleaning Spring, TX
While pressure washing this customer's driveway, he asked me if we also performed roof cleanings. We sure do! Though we couldn't perform his roof cleaning that day, we provided him with an esti […]
See This Project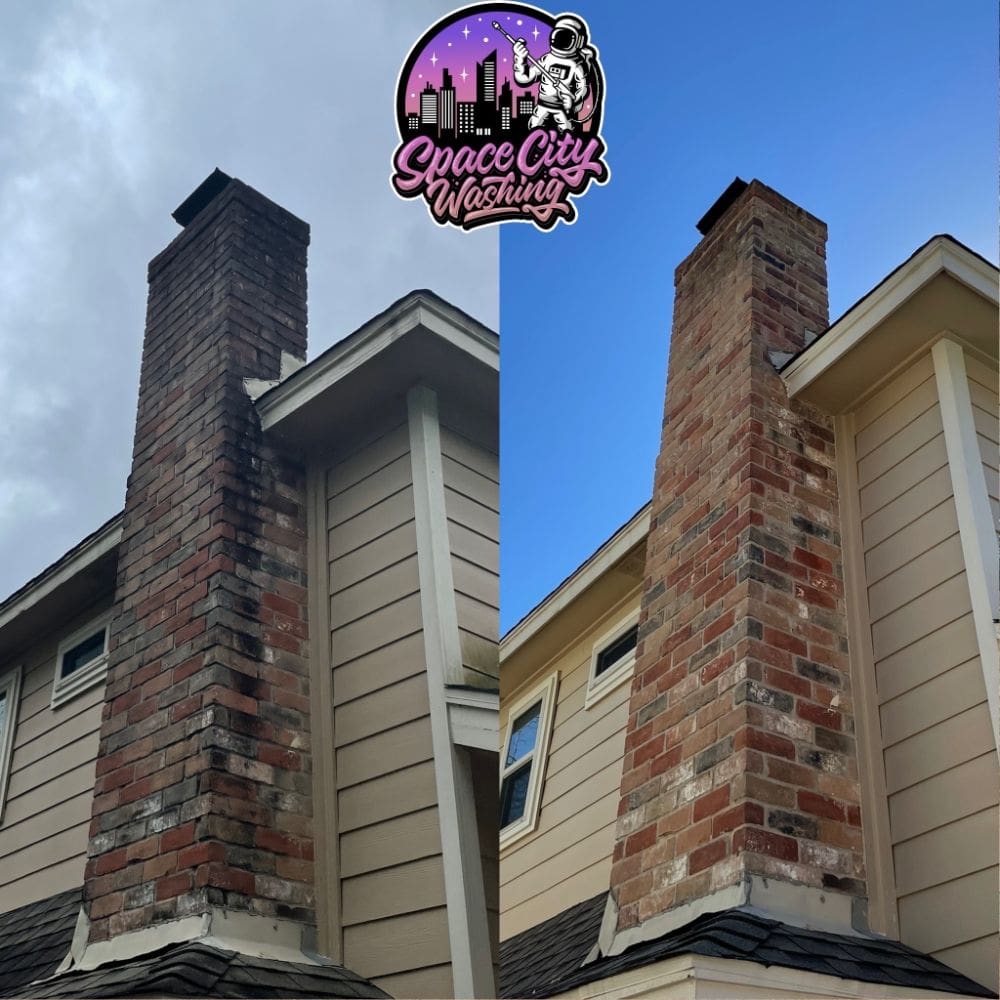 Another House Wash and Patio Cleaning in Spring, TX
April gave us a call in hopes to get the patio and backyard exterior of her home cleaned up in time for summer. On the back of the house, she had some major organic growth on the back of the house an […]
See This Project
Reviews & Testimonials on Space City Washing in Spring, TX
There are currently no reviews or testimonials, check back soon!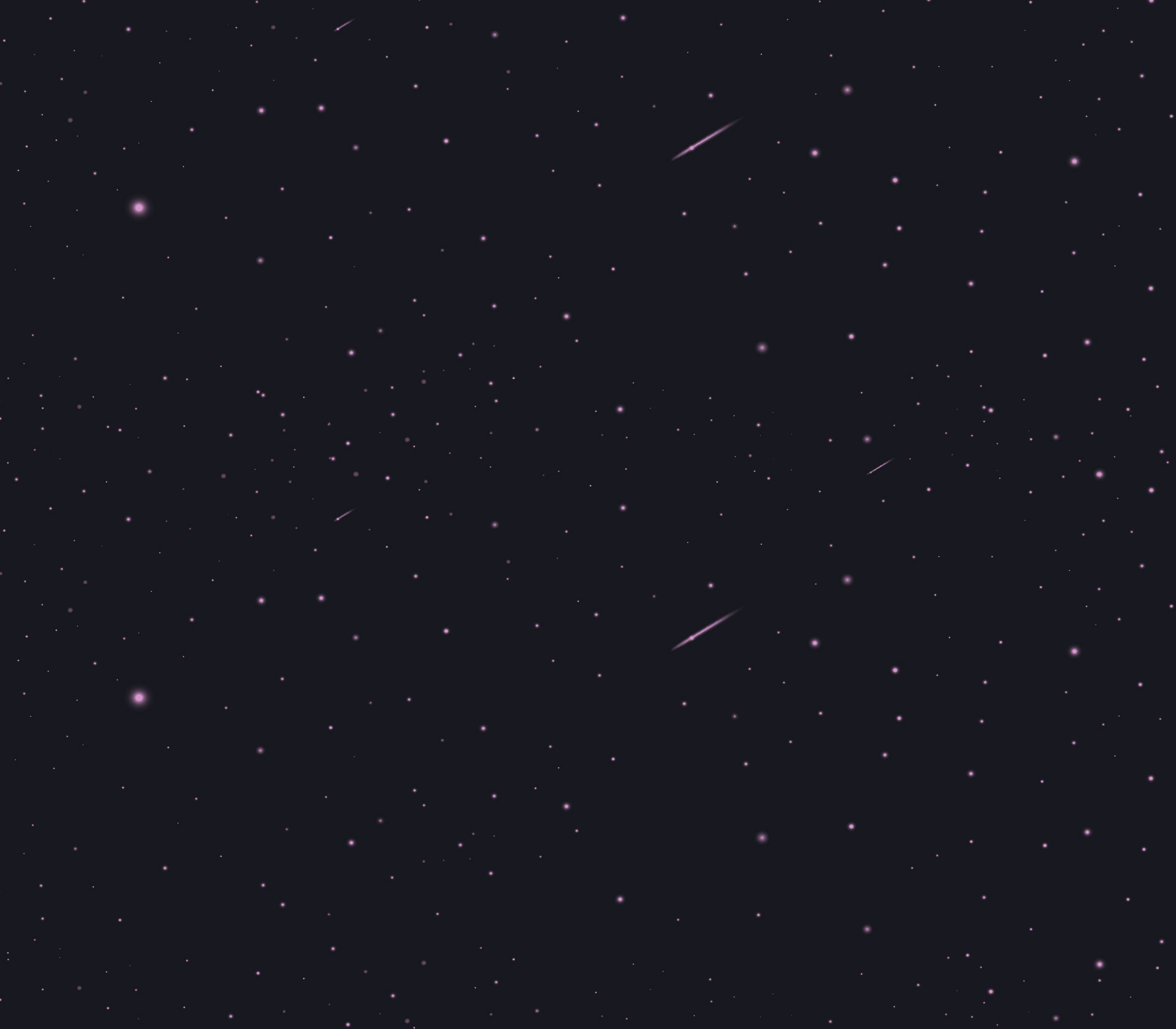 EXTERIOR CLEANING TIPS
Why Do I Have Black Streaks on My Roof?

Are you starting to notice areas of your roof turning black? If the answer is yes, you're likely dealing with Gloeocapsa Magma, a species of bacteria that can grow on roofs and cause unsightly black […]

Think Safety: Best 3 Reasons To Schedule Dryer Vent Cleaning

Since childhood, we're all taught the importance of cleaning out the lint trap for the dryer. No matter how modern technology is, that lint trap is one of the few tasks that remains a constant - clea […]
TIRED OF CALLING AROUND? CALL HOUSTON'S PRESSURE WASHING EXPERTS TODAY!